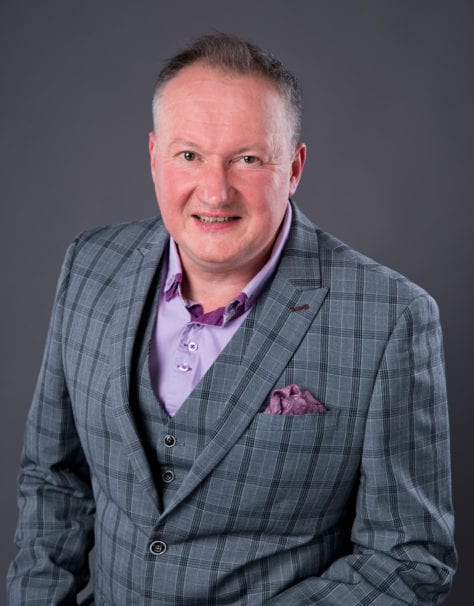 Skills and Experience
SharePoint and Office 365 Architect
Daniel Westerdale is a freelance SharePoint and Office 365 Consultant, helping both private and public sector clients get the most out of their investment in Microsoft's collaboration technologies. Please get in contact should you ever need my services.
Work History
Sainsbury's
Jan 2019 - today
Senior Solutions Architect
Supporting the  Colleague Engagement (Our Sainsburys) / Group Communications product teams in Digital Workplace.  My role involves:
Produce analysis of the "As Is" state,  and transition paths required for the "To Be state"
Document the Solution Record of the both current and future intranet implementations
Defining the product family technology roadmap which aligns business objectives with the relevance parts of the Microsoft 365 roadmap
Taking practical steps to ensure the current technical debt, either remains at the current level or is reduced
Building various "experiments" and demos that highlight the potential of the modern intranet and Microsoft's Power platform  
Technical Lead for the rollout of data classification (AIP/ Sensitivity Labels) and retention policies 
SharePoint SME for an on-premises SharePoint:  PCI compliance migration
In addition to the above, asked to join one of the transformation working groups (TWGS). My role involves:
Work with product backlog items alongside colleagues across the Sainsbury's family to ensure consolidation and consistency of technologies, job roles, branding etc.
Electricity North West Ltd
Dec 2017-Dec 2018
SharePoint Developer & Technical Lead
As Office 365 developer and tech lead assisting in an organisation wide transformation programme. Responsible for the successful: design, solution development and migration, from SharePoint 2007 & 2013 to SharePoint 2016 hybrid (on-premises and online).  Primary duties are as follows:
·Ensuring SharePoint 2016 platform in terms of its readiness for live hybrid deployment: uplift HLDs, LLDs & build documents, raise, RFCs Install Feature Pack 2 upgrade, Office Online installation, resolve critical platform errors and SQL cluster performance enhancements.
Presented to the design authority (DA) and configured the multi-level security options that will protect all content hosted on the tenant: ODFB, communication  and group enabled modern team sites, as well as limit what can be shared with guest users.
Designed & provisioned the first release of SharePoint Online and Office 365 collaboration sites and tools: Flows, PowerApps, Microsoft Teams, Office 365 Groups, Site Designs, Site Actions, Communication and hub sites using industry best practices
Documented the governance and auditing policy recommendations, applied holistically to both on-premise and online
Work with colleagues and 3rd parties to build and configure web portals, services, integrate business applications, and manage administration and deployment of collaborative solutions
Responsible for delivery of business change projects using SharePoint as the delivery platform in conjunction with Digital Innovation team
ExtraCare Charitable Trust
May 2016 to Oct 2017
Office 365 Solutions Architect
Restructured of all SharePoint Online hosted location and head office team sites; in preparation of a major organisation wide training initiative. 
Key achievements are as follows:
Delivered a Corporate & Directorate: Risk Management System for identifying risks and associated actions.
Technical Lead for the successful trial of Office 365: Microsoft Teams, Office 365 Groups, Flows and PowerApps.
Designed and Developed, Nintex for Office 365: Forms and Workflows to improve internal processes & auditing. Examples include,

Policy Manager.  a multi-state workflow which is able to  manage the review & reissuing cycle for any policy in the organisation
New User Request & Leaver Notification which include an integrated User Asset Check List, SLA calculator, location/head office approver selection and status monitoring overviews.
Fraud reporting Form and Workflow for internal staff and external users such as a relative of someone staying at one of the developments or villages.